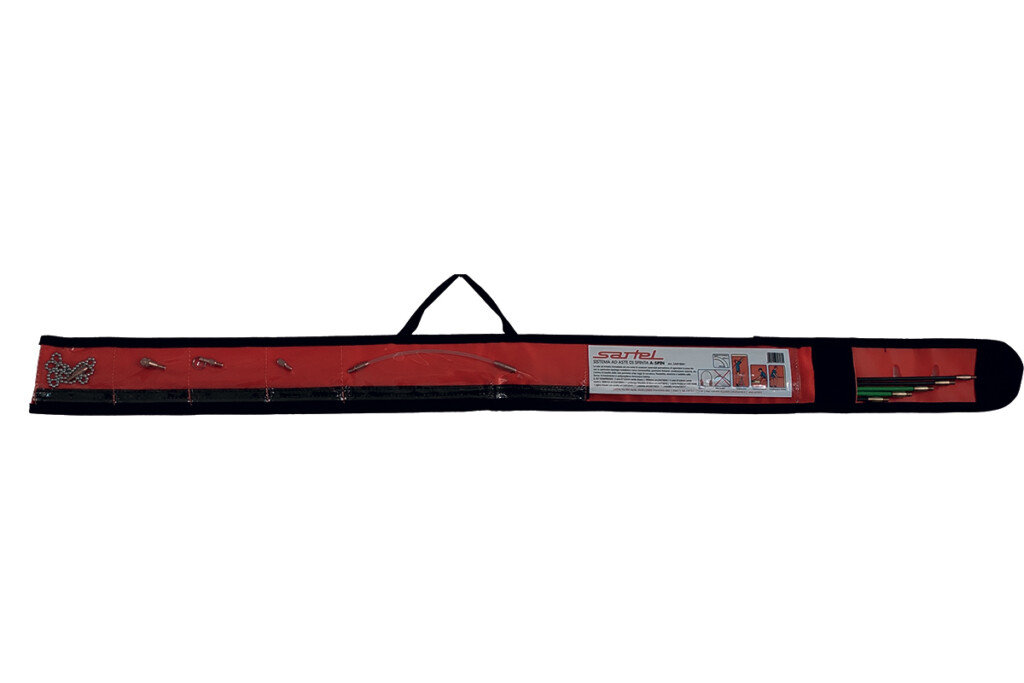 A-SPIN
is the new system of screwable rods with direct graft. Created to facilitate the electrical installations as floating floors, false ceilings and external pipes. The rods are made of basalt stone and Polypropylene covered.
These models allow considerable flexibility, large radii of curvature, flexibility resistance and shape stability.
The Polypropylene coating guarantees the sliding during the use. The set of rods and its accessories are available in a comfortable and convenient bag with carry handle. Further rods and accessories can be found on request. Installation time saving and economic benefit for user.
DISCOVER THE SCREWABLE RODS SYSTEM BY SARTEL
Compila i campi del modulo a fianco, risponderemo nel più breve tempo possibile ad una vostra mail di richiesta informazioni.