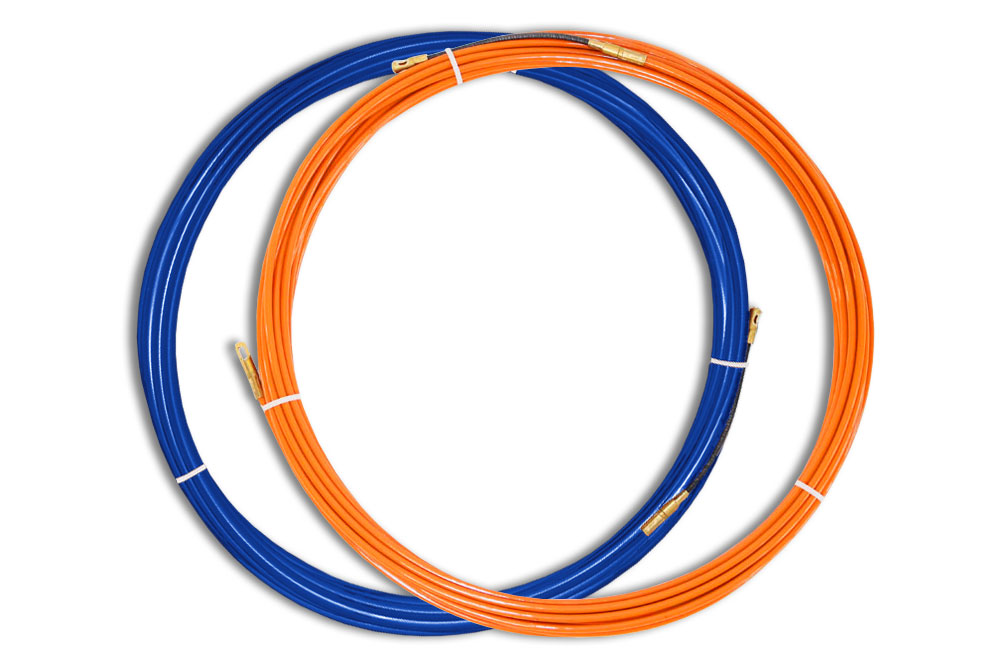 TECHNICAL FEATURES:
Round and flat steel covered by PA and PP. Diameter: 4 and 10 mm. Length: from 5 to 100 mt. Colors: orange and blue.
The steel covered fishtape ranges is composed of 2 versions: round steel covered by PA and Flat steel steel covered by PP.
Both versions are suitable for hard plant applications that need a high tensile strength as well as a good elasticity and an ease of insertion.
Our items, when properly used, guarantee a high product lifecycle.
Also the "Big line" range is equipped with a full range of accessories.
Fill in the next form field, will respond as soon as possible to an email requesting your information.