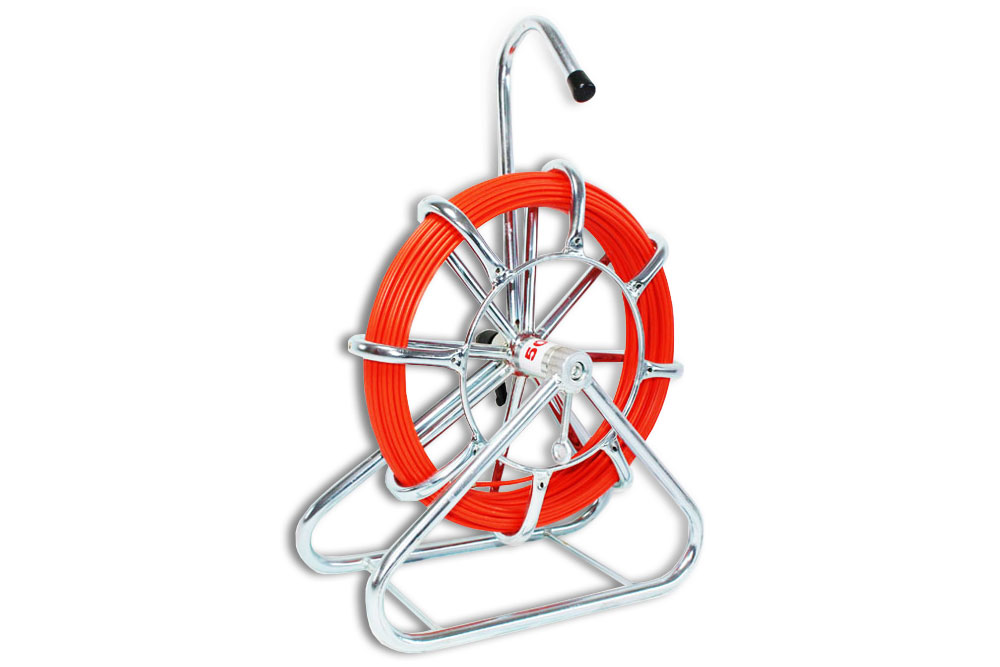 TECHNICAL FEATURES:
Fiberglass covered by polypropylene, removable terminals, diameter: from 3 to 11 mm, length from 15 to 300 mt, Colors: orange and black.
Thanks to its high load resistance, the range of fiberglass covered by polypropylene is suitable for civil, service and industrial productions.
The fiberglass fishtapes range is characterized by a lower flexibility than the nylon one. This ensures a high service life, especially on straight paths.
This product is available both in containerized and bulk form. It can be equipped with fixed or movable reel.
This range is completely of our own production, therefore it is characterized by the "made in Italy" brand. Like the nylon "small line" range, the fiberglass fishtapes range can be manufactured for own or third party accounts.
It is provided with a full range of accessories.
Fill in the next form field, will respond as soon as possible to an email requesting your information.