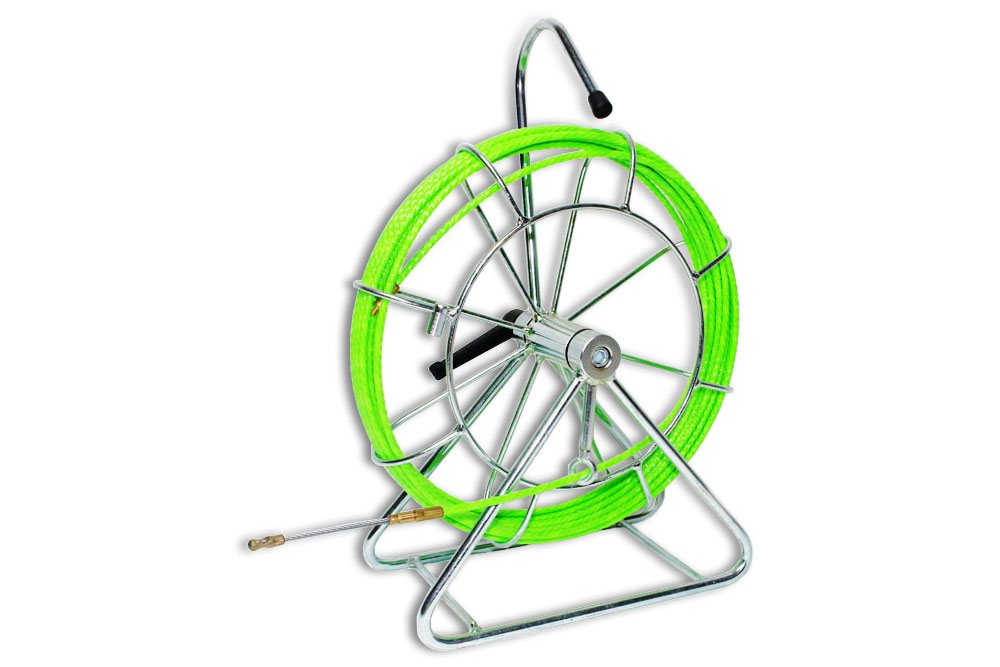 TECHNICAL FEATURES:
Polyester, single-wire or three-wire spiral shaped, removable terminals, diameter: from 3.3 to 5.8 mm, length from 5 to 60 mt, Colors: yellow,orange, red and green.
The range of polyester fishtapes is composed of 2 spiral shaped versions: single-wire and three-wire.
The "poly line" items, of our own production and completely realized in Italy,are characterized by a high flexibility and therefore a good insertion force. These features are suitable for several plant applications in civil, service and industrial sectors.
"Poly line" range is characterized by a high lifecycle.
This series, as well as all of our series, is provided with a full range of accessories. All the accessories are available both in bulk form and in reel form.
Home brand or customized manufacturings.
Fill in the next form field, will respond as soon as possible to an email requesting your information.