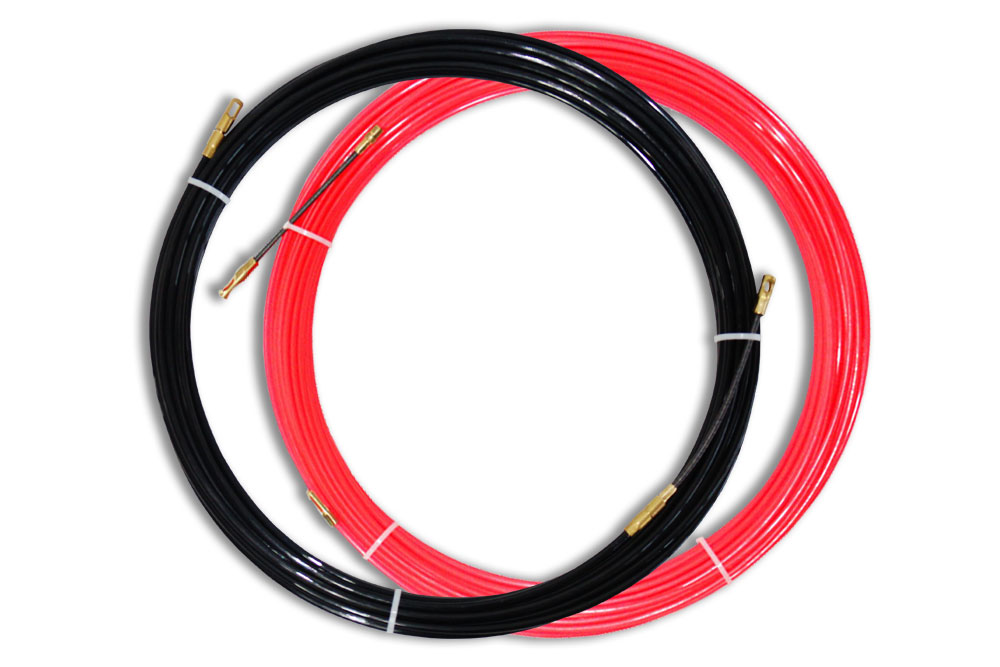 TECHNICAL FEATURES:
Nylon 6, fixed and removable terminals, diameter: 3 and 4 mm, Colors: white black red and yellow.
The range of nylon fishtapes represents a global business proposal; completely realized in Italy with top-quality materials and equipped with a full range of accessories.
Over than 30 years experience in manufacturing for own and third party accounts have enabled Sartel to develop a full range of high quality and technical products suitable for both civil and service plants.
Flexibility, good insertion rigidity and service life are the strong points of our small line range.
Fill in the next form field, will respond as soon as possible to an email requesting your information.