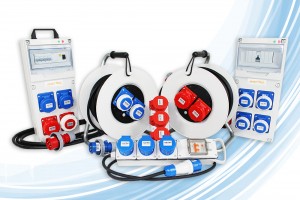 The recent modernization and completion of ENERGY LINE range, allows us to offer a range of solutions suited to the shipbuilding industry, in line with the technical and regulatory requirements of the sector.
A comprehensive proposal:
TERMINAL: units for the distribution of services in urban areas, head, marinas, exhibition areas.
PANELS FOR CONSTRUCTION SITE: assembled, ASC type, construction and deployment, modular or assembled, to supply ceiling of scaffolding.
REELS AND OUTLETS EEC WALL AND BUILT.
In addition to standard projects, we are able to provide "customer" executions according to your specific needs.
For further details take a look to Energy Line and Download