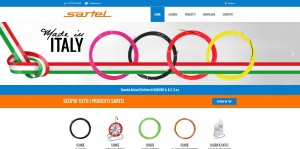 With great pleasure we announce that we are online with our new website, created with the aim to give you a better service and keep you updated on our new productions and our company's activities.
In some areas the website is still work in progress (we are completing the translation in English and we'll soon update downloads area, integrating it with informations and references that characterize the upcoming release of our new catalogs).
Anyway, we were looking forward to "being there" and so we preferred to give you this anticipation!